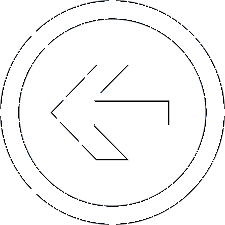 Evaluate and recommend changes to the Illinois Controlled Substances Act [720 ILCS 570].
Evaluate and recommend changes to the Administrative Rules regarding the ILPMP.
Recommend inclusions of training materials for prescribers and dispensers regarding Continuing Medical Education and Continuing Education programs.
Review the contents of the Illinois Prescription Monitoring Program website (ilpmp.org) to ensure that the contents are current at least on a semi-annual basis.
Review opportunities for federal grants and other forms of funding to support projects to increase the number of EHRs integrating seamlessly into the ILPMP at least on a semi-annual basis.
Review and prepare any communication to be sent to all registered users of the system relevant to prescribing and dispensing controlled substances at least on a semi-annual basis.
Meetings are open to the public as prescribed in the Illinois Open Meetings Act.
All meetings will be held virtually, 12 – 1:30 p.m. CST, via WebEx. The link for the meetings will be posted at least 48 hours before the meeting.
The dates, agendas, and minutes of past meetings are below.
2023
2022
* If the video link does not work, please right click on it and select 'save target as...'
The Advisory Committee is comprised of 15 members, representing prescribers and dispensers. Please see below for the full list:
| Member Name | Organization/ Affiliation | Term Expiration |
| --- | --- | --- |
| Helga Brake, Pharm D | Illinois Health and Hospital Association | 2nd term 1/1/2024 |
| William Campbell, DO* | Health Solutions | 2nd term 1/1/2023 |
| Kenneth Candido, MD | Advocate Illinois Masonic Medical Center | 2nd term 1/1/2025 |
| Ankur Dave, MD | AMITA Health | 1st term 1/1/2023 |
| Raechel Ferry-Rooney, DNP, APRN, ANP-BC * | University of Illinois Medical Center/Rush University College of Nursing Adult Health & Gerontology | 2nd term 1/1/2024 |
| Scott Glaser, MD* | Pain Specialists of Greater Chicago | 2nd term 1/1/2024 |
| Shami Goyal, MD | Illinois Department of Financial and Professional Regulation/University of Illinois College of Medicine | 2nd term 1/1/2023 |
| Christopher Herndon, Pharm D* | Southern Illinois University Edwardsville | 2nd term 1/1/2025 |
| Erica Ittner, OD* | Illinois College of Optometry/Hawthorn Woods Family Eye Care/Illinois Eye Institute | 1st term 1/1/2027 |
| David Liebovitz, MD* | Northwestern University | 2nd term 1/1/2025 |
| Ricki Loar, Ph.D., APRN, FPA | Betty Jean Kerr Peoples Heath Center | 1st term 1/1/2026 |
| Garry Moreland, RPh* | Moreland and Devitt Pharmacy | 2nd term 1/1/2024 |
| Mindy Sanders, PA* | Springfield Clinic | 2nd term 1/1/2025 |
| Edward Segal, DDS* | Edward H. Segal, DDS, LTD. | 1st term 1/1/2024 |
| Tran Tran, Pharm D., BCPS* | Midwestern University, Chicago College of Pharmacy/RUSH University Medical Center. | 1st term 1/1/2025 |
* Also a Peer Review Committee member
The Peer Review Committee is a subcommittee of the ILPMP Advisory Committee and is comprised of 10 members. Members may identify prescribers or dispensers who may be prescribing or dispensing outside the currently accepted medical standards of their professional practice and send the identified prescriber or dispenser a request for information regarding their prescribing or dispensing practices. Meetings are held at least bi-annually. A Peer Review Committee Annual Report is created.